Future Stars Baseball Academy is a state of the art baseball and softball facility. The academy is fully equipped with all the equipment you need to prepare for your upcoming tryouts or to bring an entire team/organization in to prepare for the upcoming season.
The private Lesson section of the academy is where all private lessons take place. One 60′ pitching tunnel for pitching lessons and two 60′ hitting cages are where private hitting lessons take place.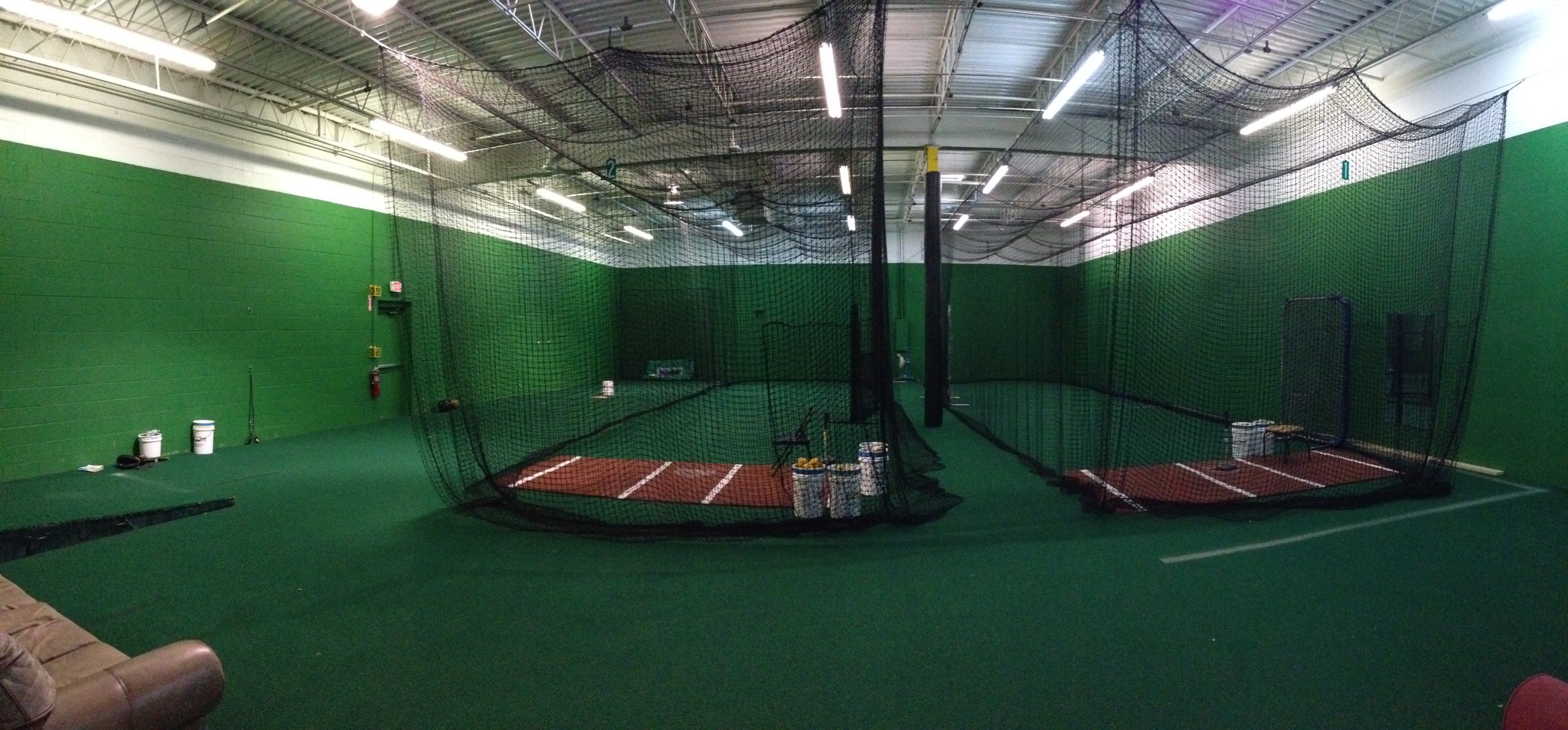 Four 60′ cages, two without automatic batting machines and two with automatic batting machines (Iron Mikes). We also have two softball pitching machines that can be used in these cages upon request. These cages are where most team practices take place along with walk in rentals. We also host camps and clinics in this section of the academy.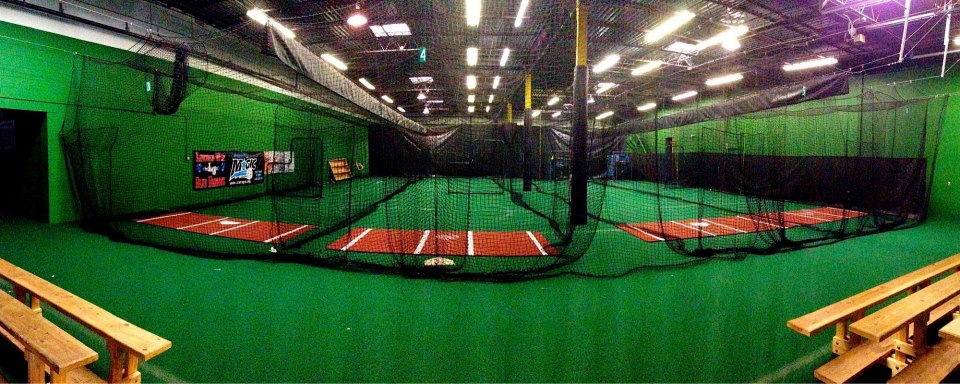 Behind the four main cages, we also have another 60′ cage without an automatic batting machine and a 60′ pitching tunnel with an optional pitching mound. These tunnels can be rented out for individual use or used by our part-time instructors to give private lessons.

The lobby here at Future Stars is equipped with a high-definition plasma television and free Wi-Fi for our customers. The front desk is where all scheduling takes place and where you can make payments.